Two New Scarves for McKenna Quinn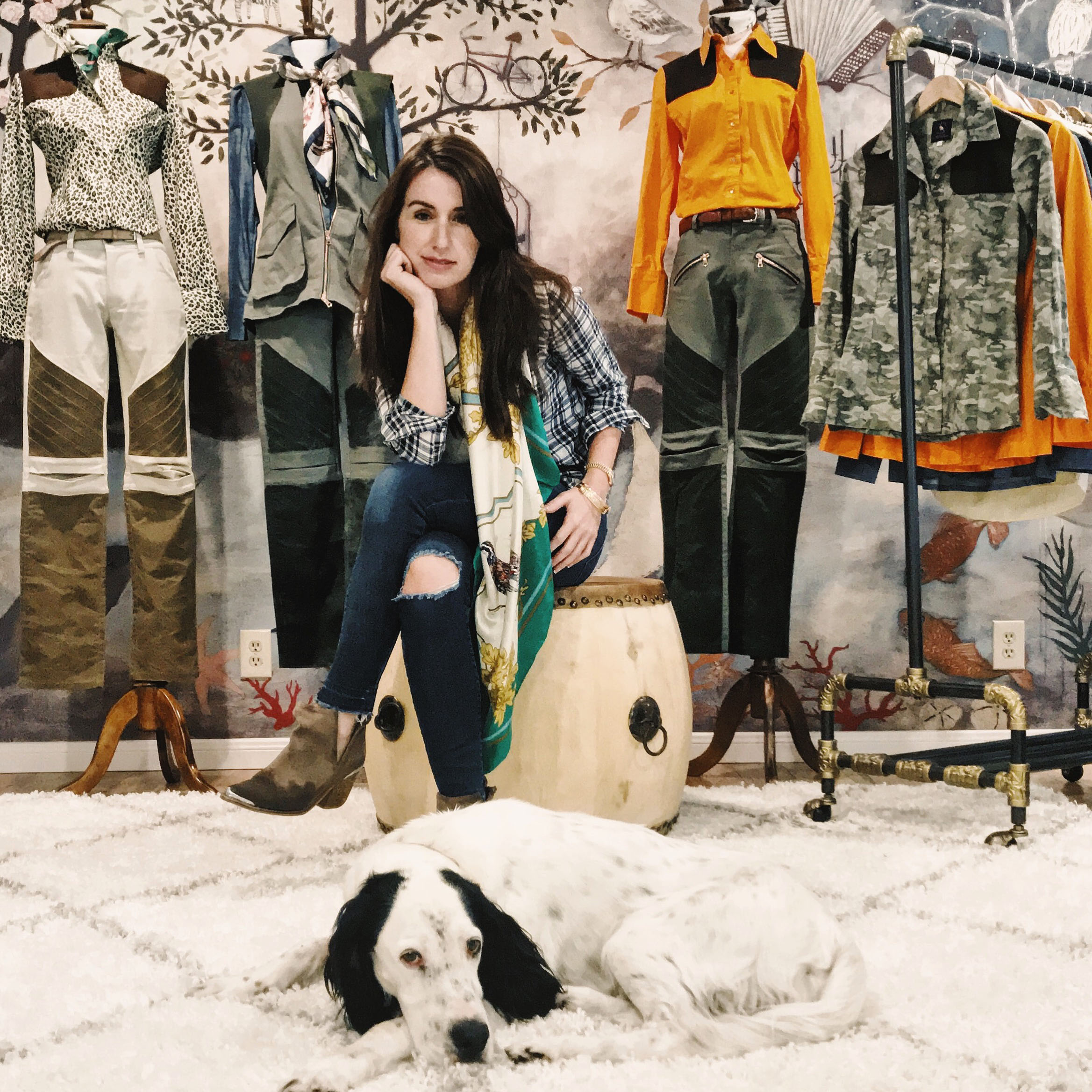 McKenna Quinn Silk Scarves
I love the design process behind McKenna Quinn's silk scarves. For me, it's a moment to take the beauty of the field and translate it into wearable art.
My first opportunity was last fall with the "Quail Family," scarf which depicts the natural beauty of several bobwhite quail surrounded by blackberries and foliage on a navy border.
I just completed my second round of scarves. This round I wanted to create two very different looks. The first this season is a fun, bright version of a California quail. The quail on the McKenna Quinn logo is a California quail and I wanted to create a whimsical, feminine scarf to celebrate that. This small square scarf has a blaze orange border to correlate to the blaze orange we wear in the field when hunting and also a beautiful fuchsia bor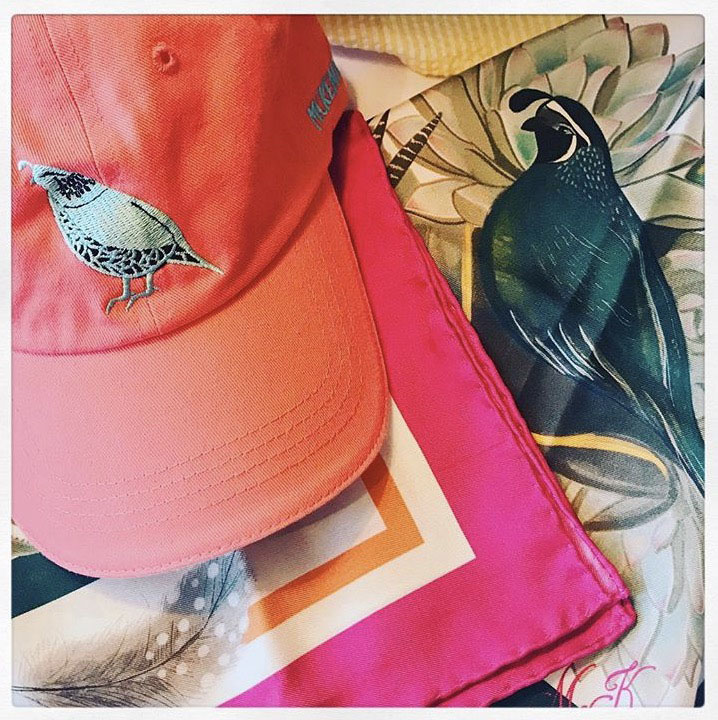 der. The foliage is a collection of succulents which thrive in California's environment. The quail is full of whimsical colors to match the bright border and has a sweet and beautiful face that I couldn't be more proud of.
The second scarf this season , "Honoring the Point," is a snapshot of what quail hunting is to me. The scarf showcases two bird dogs modeled after the dogs I have hunted behind many times. The dogs are under a scraggly live oak tree commonly seen in the Texas Hill Country and they are standing in wispy tall grass. The first dog is on point as the bobwhites flush, the second dog is honoring her point – it's that beautiful, perfect moment that bird hunters wait all through the off season for and it's that unforgettable moment that hooks so many first time hunters for life, like it did for me. This is a large scarf with a beautiful emerald green and gold border.Both scarves are available for purchase online and also in select stores . There are still some "Quail Family," scarves available on the website, they are also in stock at Joseph's in Richmond and Los Cazadores in Pearsall.